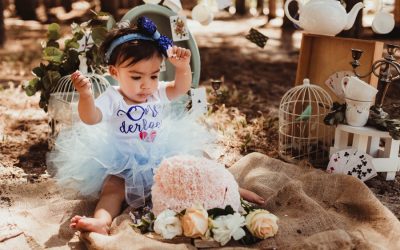 Alice in Onederland theme was so much fun to place and create, on the day of the cake smash shoot the weather was amazing and the forest never looked more beautiful. We set up the décor and once the family arrived we were all ready. We took some fun family pictures...
READY TO BOOK YOUR SESSION?
The pricing guides and information pdfs are ready for you. Just click on the button and send me a message and ill be in touch within 24 hours. 
Keen to be in touch personally and directly, you are welcome to call or whatsapp me on 084 619 9927
My social media channels are linked below, for more of my work and behind the scene's, its never a dull moment. 
Not quiet ready to plan your shoot but want to know about some up coming news? 
Leave your name and email and you will be on the list – Don't worry I wont be spammie.