Cake Smash Photography
Cake 
Smash
CAKE SMASH PHOTOGRAPHER | PHOTOGRAPHY CAPE TOWN
Cake Smash Photography is celebrating your little one on their first birthday. Their own cake, set up and outfit, this shoot is all about them and who they are now.
Cake Smash photo shoots are also about you because Mamma, you made it — It is a year of hard work, keeping your baby alive, getting adjusted to cold coffee and tea, learning how to speak baby all while trying to keep yourself sane and alive. This cake smash photography session is about your little ones' first birthday but it is also about you.
The options are endless
There are so many theme, colours and sets we can do. Let us chat about what you want and how I can make it happen.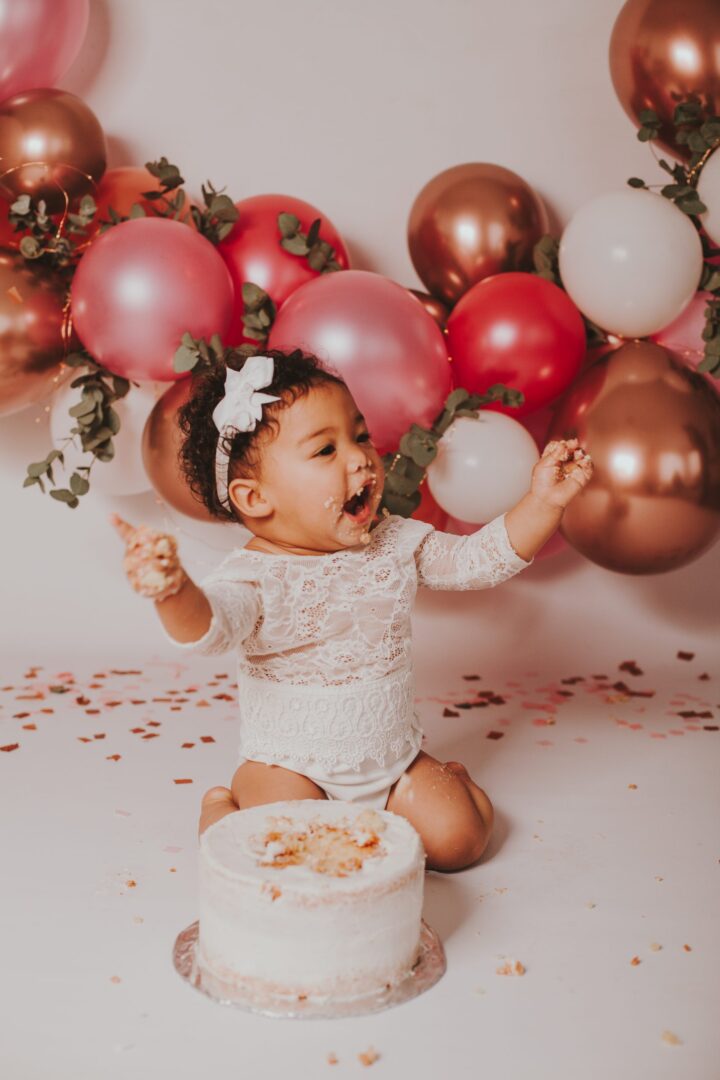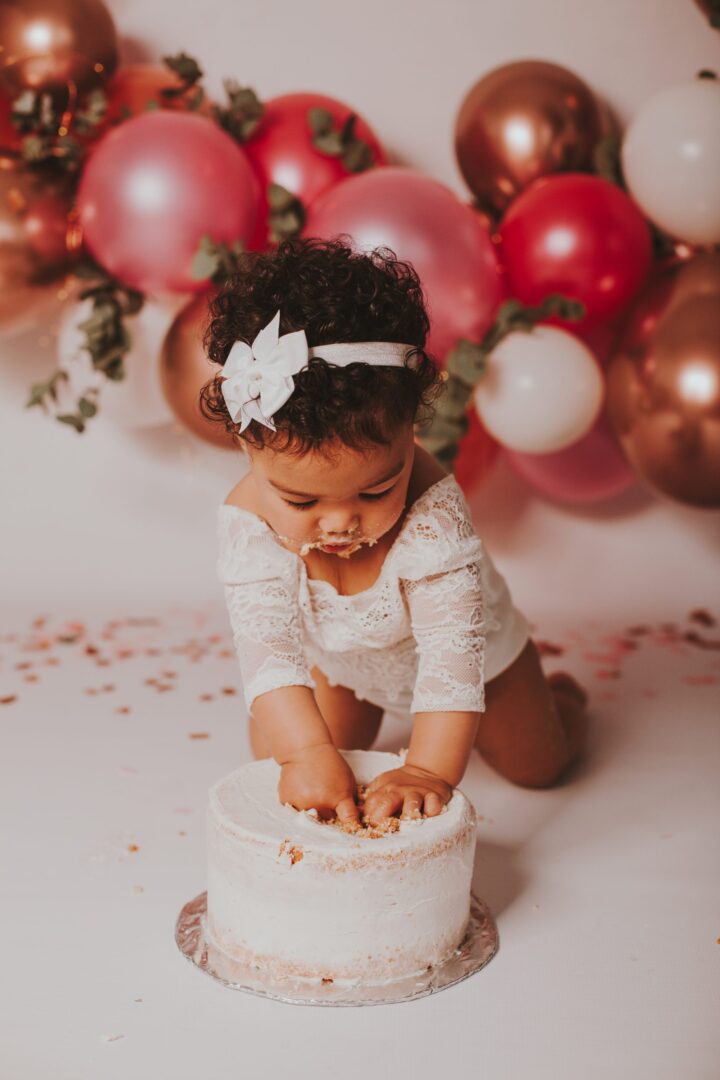 The Photo Shoot in Studio 
The professional PTR STUDIO or in a family favourite forest, leafy park, or perhaps your own garden at home can be the scene for your little one's Cake Smash session, we have so many beautiful locations within Cape Town if the studio is not your favourite option. However, if a beautiful set with a theme and decor scene if your first choice, I do everything for you, the setup and clean up is all up to me and my team, so you don't have to worry mom, this mess is not your worry and dads don't worry you won't need to worry about a sticky baby in your car, As I am a photographer in Cape Town you will receive your preview images on the same day as the shoot for that all-important Happy Birthday post for social media.
What if I have Twins, Triplets or Quads? 
I don't believe in charging for double the cuteness for twins or multiples, however, we may have to charge for double the icing should you wish to have an additional cake for this session. Having them smash one cake is so cute but having their own cake and watching how differently they respond to their cakes is also something very special. Cake Smash photography sessions are also possible for children over the age of 1 as well.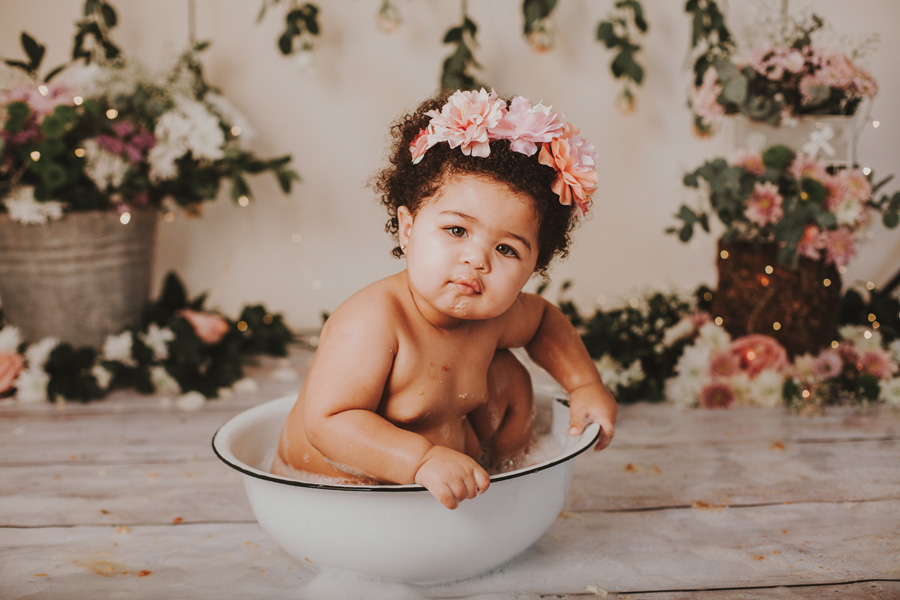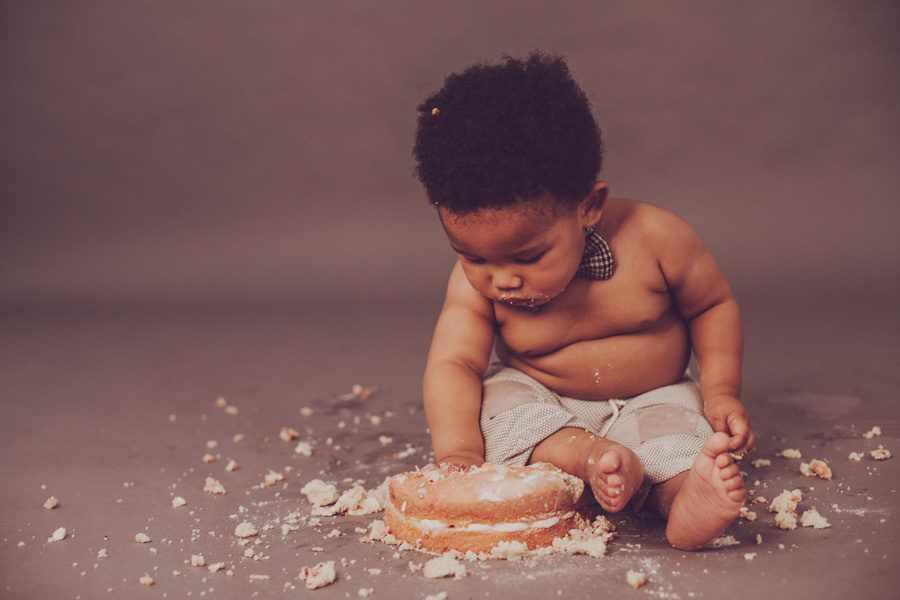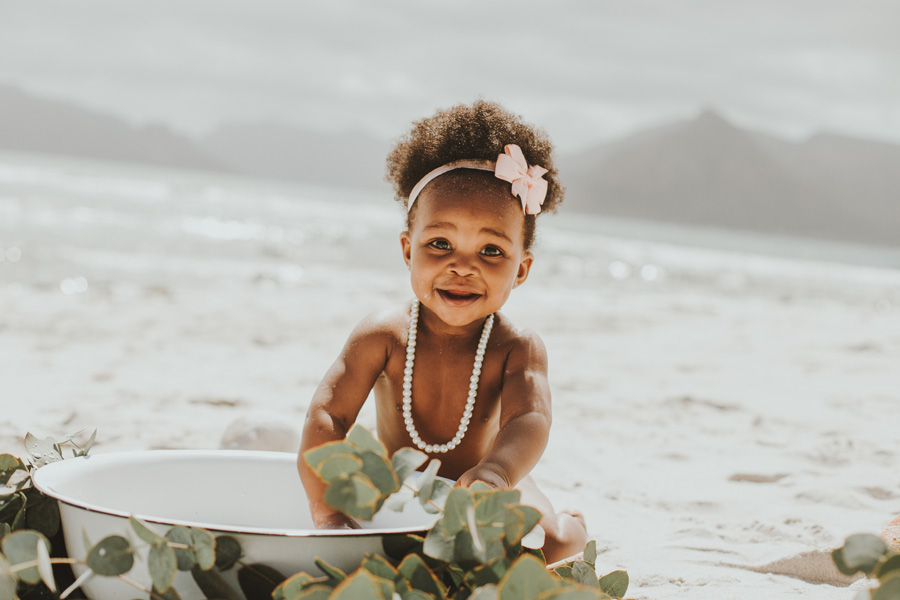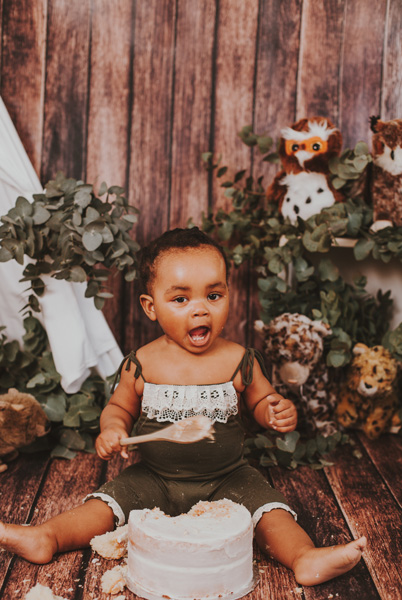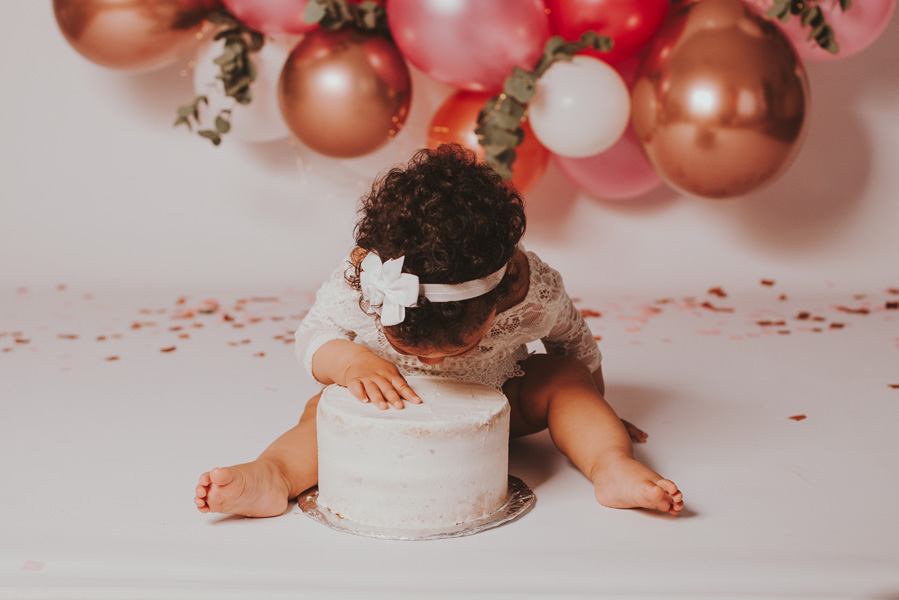 Frequently Asked Question
There are three different packages for you to choose, here are they are and here are the differences.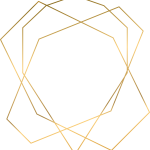 The Simplicity Package
The simplicity package allows for your little one to be the absolute focus of the shoot. Using either nature as your backdrop on a beautiful location, or in the studio on a blank canvas of colour. Adding a simple element of a balloon or bubbles adds to the enjoyment for your little one. We will select an outfit, choose a cake and your little one will be ready to go.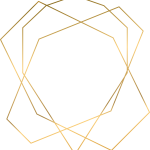 The Whimsical Package
Adding Whimsical dimension to the cake smash adds beauty, charm and a little something extra. We will sit together and choose three colours that will work well together. Then either letting the nature of Cape Town be our backdrop or have a colourful backdrop in studio, we will add balloons, pompoms and laterns. The cake and outfit is all ready provided so no need to go and shop, thats my job for you.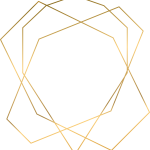 The Smash and Splash
Here is where your imagination can run wild and nothing is off limits. Themes, Decor and Bubble baths are all part of the fun. Anything from Alice in ONEderland to WildONE, if you like it we can do. All your little one has to do is come and enjoy themselves, have a bath and then a beautiful bath at the end. All outfits, decor and cake are provided.
READY TO BOOK YOUR SESSION?
The pricing guides and information pdfs are ready for you. Just click on the button and send me a message and ill be in touch within 24 hours. 
Keen to be in touch personally and directly, you are welcome to call or whatsapp me on 084 619 9927
My social media channels are linked below, for more of my work and behind the scene's, its never a dull moment.