Gender Reveal Photography
Gender Reveal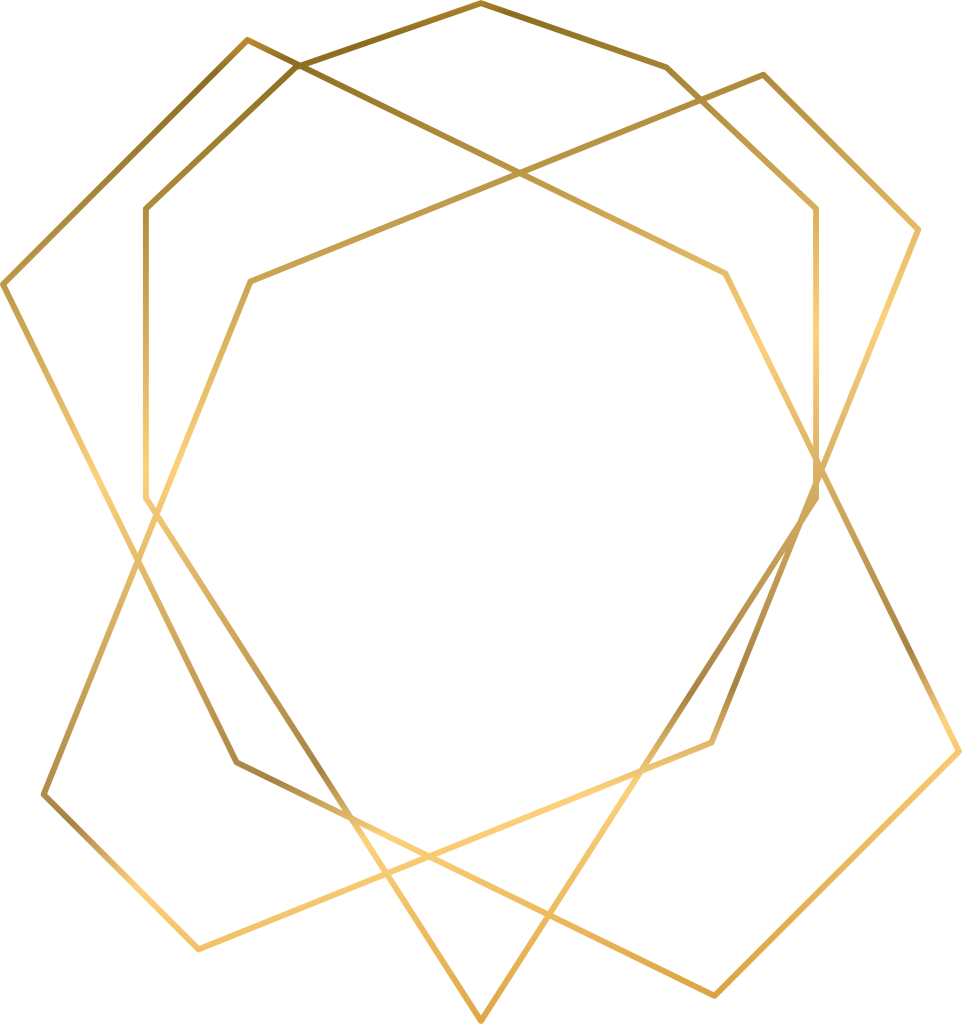 GENDER REVEAL PHOTOGRAPHY | CAPE TOWN PHOTOGRAPHER
Gender reveal sessions are new to the photography industry of Cape Town, but it is taking us by storm.

Gone are the days where your gender reveals would be your Gynae saying "It's a Boy" or "It's a Girl". Let us be honest right up front, your Pinterest boards are filled with nursery ideas for both boys and girls and you can't wait to get your hands on that first DIY project.
Now all that's left to do is find out the gender to secure that paint color you have been dying to use. So why should you have a photography session? If not for any other reason but to have that moment to look back on and giggle with your baby when he or she is old enough to ask.
Instead of finding out the gender in the cold offices of your gynae, Cape Town offers the most amazing locations from the urban landscapes of the V and A Waterfront to the dreamy landscapes of Llandudno beach. The location you choose will hold such a special memory for you whenever you visit there again. Now can you imagine taking your baby there and reliving that moment holding them close to your chest?
These sessions are not just about gender but starting your journey of pregnancy with memories to last a lifetime. It sounds like a pretty good start to me.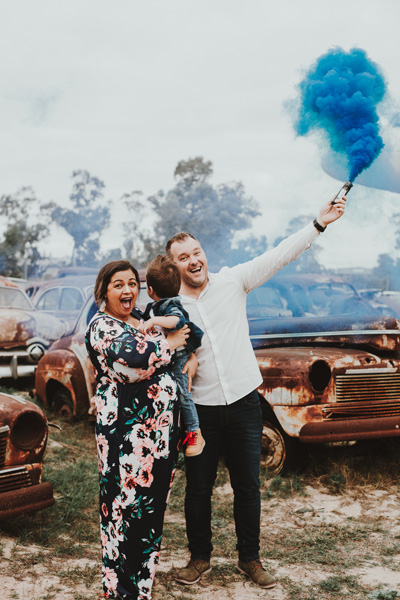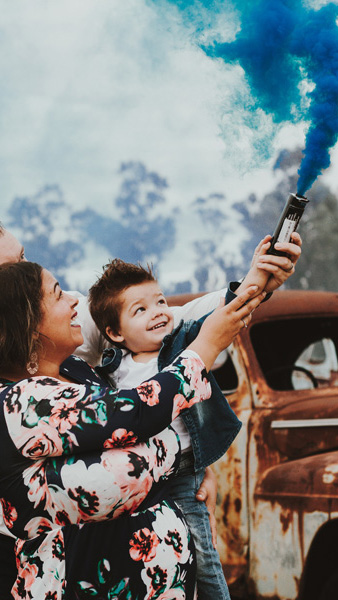 So what now?
Are you still on the fence about booking a gender reveal session and want to know more? Here is a brief explanation of how a photography session will work.
On the day of your scan at your OBGYN or ultrasound technologist, asking them very nicely to not tell you what your little bundle is, you will then give them my cell number and they will call me to confirm the gender. Later that same day we will meet at a location of your choice, and I will have everything ready for you.
Its all about you!
Not too sure about what you need to wear? Not to worry, I will help you and guide you in all the options that will look great in the location of your choice.
From confetti balloons and canons to smoke bombs and powder paint, the options are endless. Within 10 minutes, you will know exactly the gender of your little one.
Being your photographer in Cape Town means that my studio is close by. So if you are keen to announce the new and exciting news with your loved ones on Facebook or Instagram? Well, you can, I will send you the announcement photograph that same day.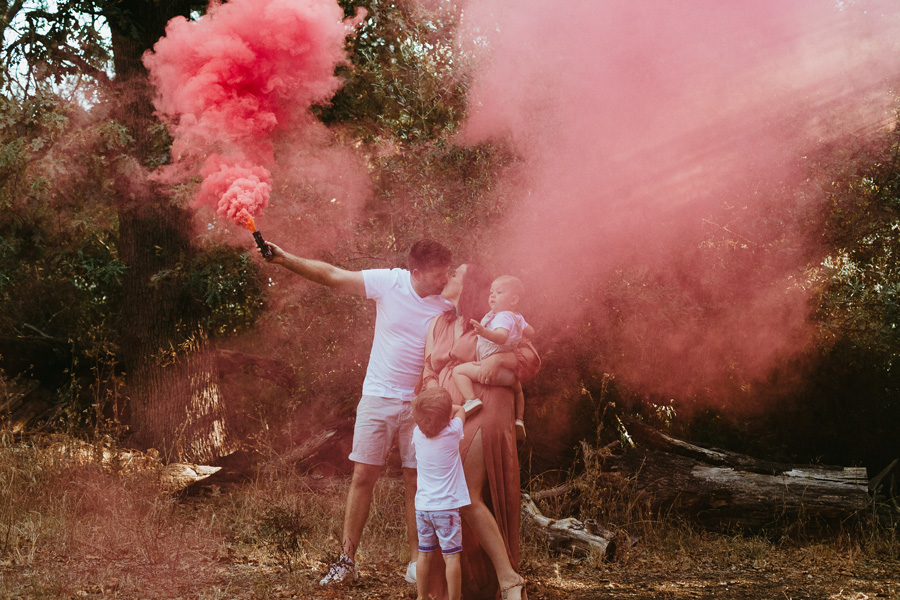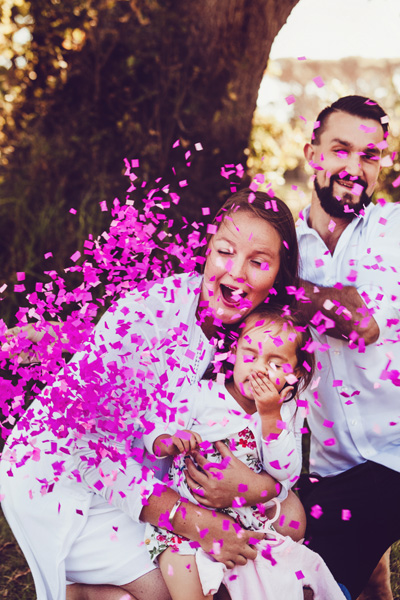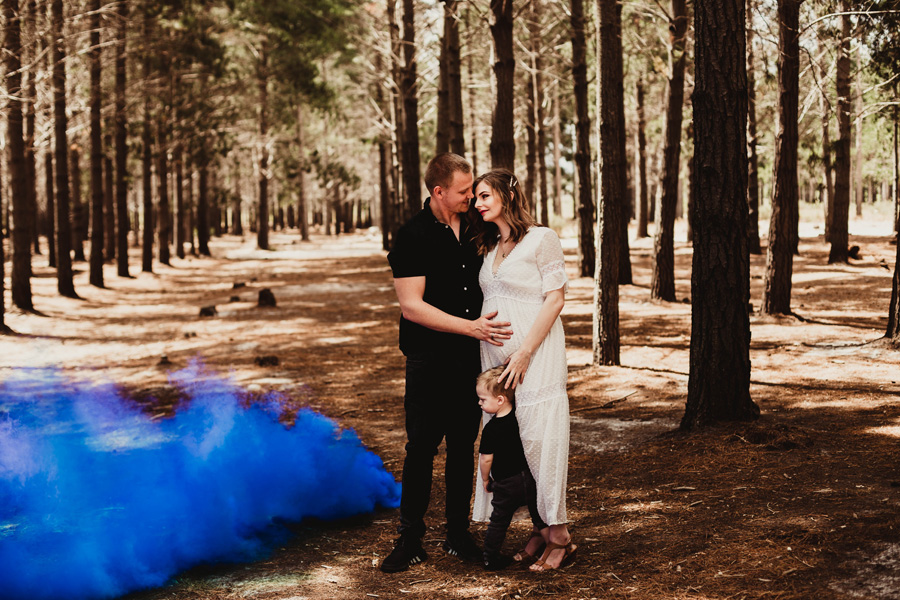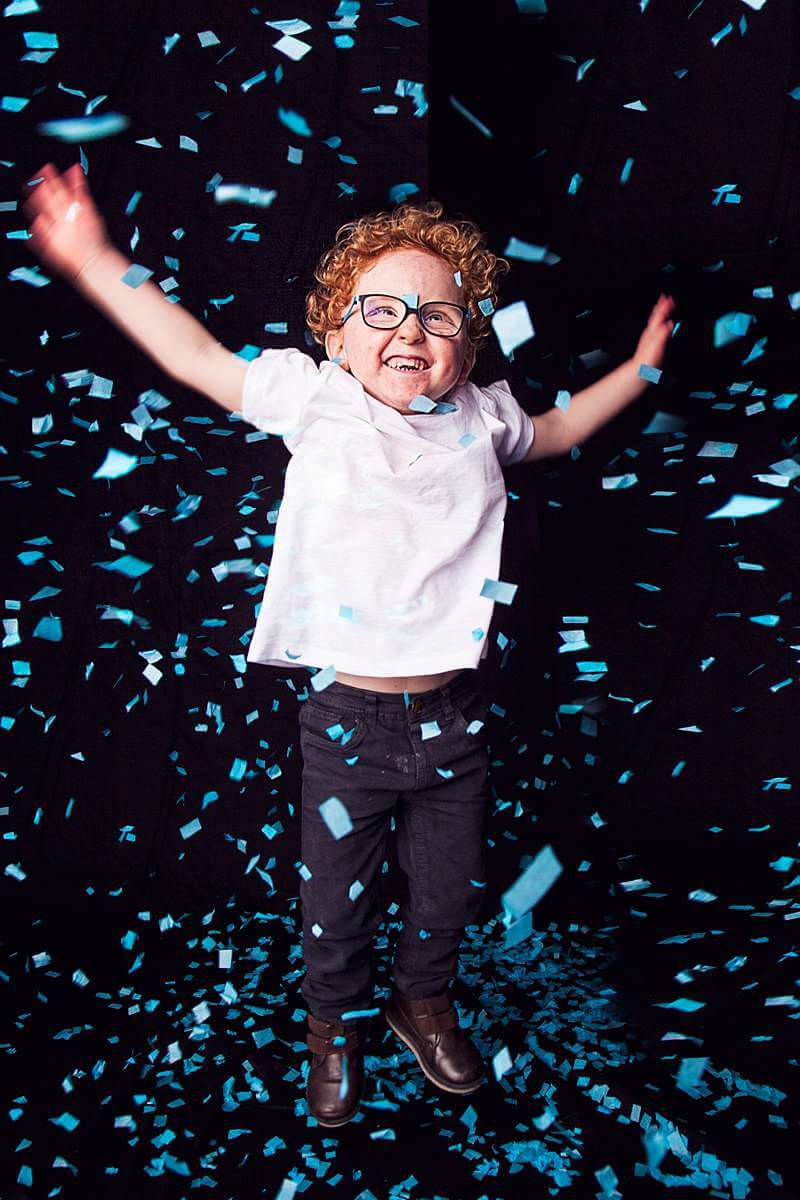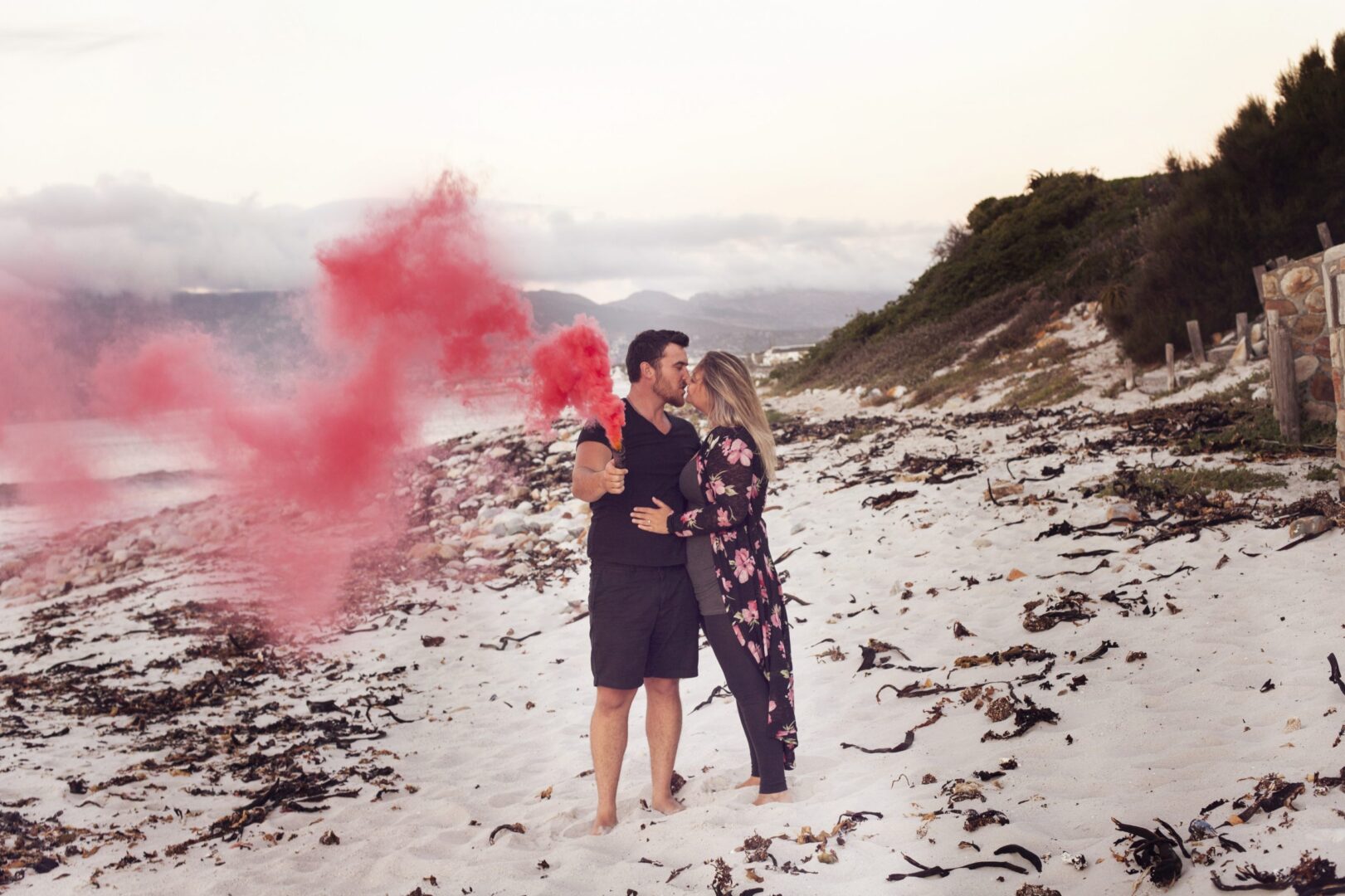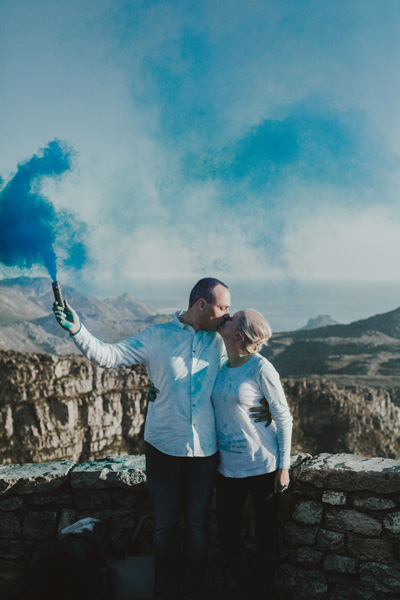 Frequently Asked Questions 
We try to answer all your questions you may have about our gender reveal photography services. If we don't, please email us and we get back to you asap.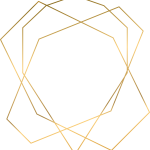 WHAT DO YOU WEAR TO A GENDER REVEAL?
This is probably the most asked question about the gender reveal sessions. Depending on what type of reveal you would like, will have a direct influence on what you will need to wear.
If you are planning on a smoke bomb reveal, the best option is something neutral in colour, for example, Grey and White, this will compliment the colour scheme of the smoke you use.
If you would like to have a powder paint reveal, wearing all white or a white shirt and black pants is always a lovely compliment for this session but be ready to get full of paint ( don't worry it does wash off )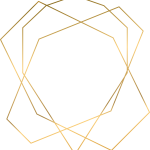 WHO KNOWS THE GENDER FOR A GENDER REVEAL PARTY?
Whether you are planning on having a party or just be you and your partner for the session, the only people that will have access to the news about the gender of your baby will be me, my assistant, your OBGYN / and ultrasound technologist.
Having just one it two people who know the gender will allow for the news to be a complete surprise and avoids an accidental slip of the gender if more people know.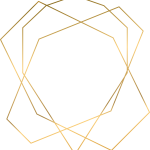 HOW DO YOU THROW A GENDER REVEAL PARTY?
Gender Reveal parties are such a fun way of celebrating the news. Here are some fun tips to do for the party:
1: Have a board with two columns – 1 for a boy and 1 for a girl. Then all of your guests will write their name on the column that they think will be the gender of your baby.
2: Don't be afraid to use other colours other than the stereotypical pink or blue. Using purple and green will give a fun element to the reveal.
3: Invite your guests to wear the colour of the gender they think your little one will be.
4: A gender reveal party does not have to be a big formal event, doing a get together with close friends and family over for a braai, tea and cake or even just for a mimosa ( sorry not for you mom to be) is just as fun and happy as a grand party. This way you can save money on those all expensive nappies.
READY TO BOOK YOUR SESSION?
The pricing guides and information pdfs are ready for you. Just click on the button and send me a message and ill be in touch within 24 hours. 
Keen to be in touch personally and directly, you are welcome to call or whatsapp me on 084 619 9927
My social media channels are linked below, for more of my work and behind the scene's, its never a dull moment.